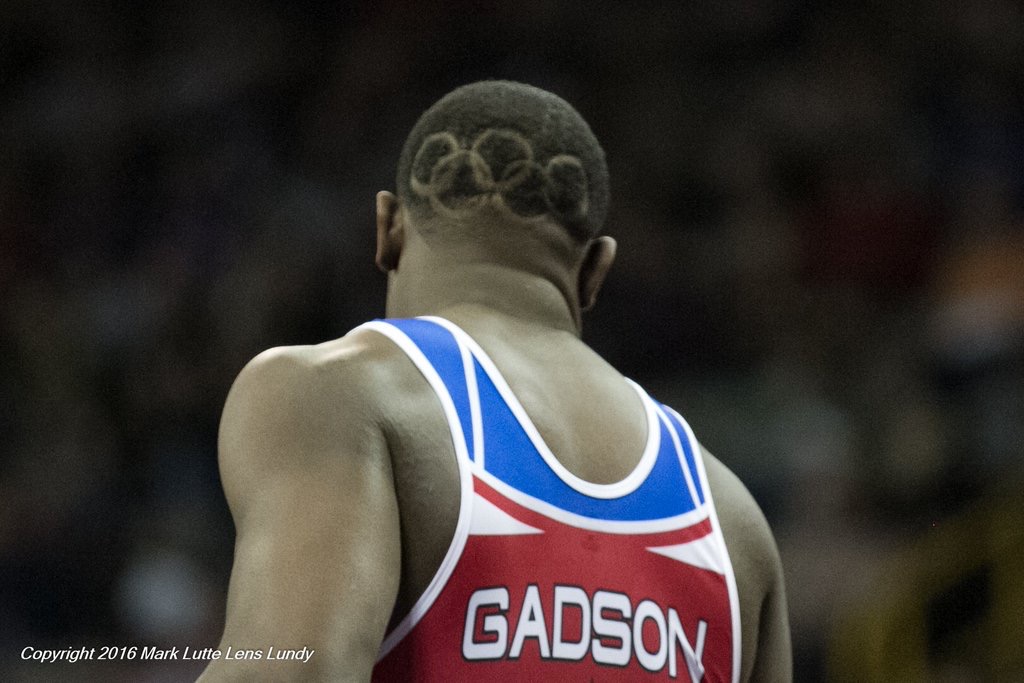 "There are only two options regarding commitment: you're either in or you're out. There's no such thing as life in between." - Pat Riley
For me this whole journey was/is about growing AND improving while I continued to make choices and decisions that are based on what I want for myself in this life and the next. God is in control.
"We've got a long ways to go, but we'll get there buddy! December 31, 1998! - Your Dad"
Jeremiah 29:11 reads: For I know the thoughts that I think toward you, saith the Lord, thoughts of peace, and not of evil, to give you an expected end.
I had a tough tournament at the 2016 Olympic Trials went 2-2. Started the day off with 2 victories before falling in two straight. There are things I need to improve; there are things I will improve on. I'm truly blessed to be in the position I'm in right now.
I remember in 2010 at this time I was getting ready to go under the knife (surgery) for a labrum tear in my left shoulder after finishing my high school career with another state title. I made it back to the mat.
In 2011, at this time, I was getting ready to wrestle in my last freestyle tournament before this year at the FILA Junior Nationals. I won that tournament and tore my labrum and would be required to have surgery on my right shoulder if I wanted to wrestle again. I made it back to the mat.
In 2012, at this time, I had just come off another labrum tear on the other side that also required surgery. Also, we had found out my Dad was battling Stage IV lung and bone cancer. I made it back to the mat.
In 2013, at this time, I had just loss my Father to Stage IV lung cancer and didn't know if I would continue wrestling. I made it back to the mat.
In 2014, at this time, I had told my Mom that I no longer wanted to wrestle because it wasn't FUN anymore. I made it back to the mat.
In 2015, at this time, I had just finished up my collegiate career with an awesome win in the NCAA Finals and an amazing post match interview: "I Just Want Some Ice Cream, Man!," and not knowing if I wanted to continue wrestling. I made it back to the mat.
Now, here I am in 2016 at 23 years old and I had the opportunity to get closer to my childhood dream of becoming an Olympic Gold Medalist. And although I didn't become an Olympian today I got closer to that dream. The best teacher is experience.
I will continue to commit myself to the process of becoming the BEST version of me while pursuing the dream of becoming the BEST IN THE WORLD!
I want to truly thank God for all He has done for me and in me. I want to thank my parents for being who they are and building who I am. I want to thank my coaches who have invested time and effort in my development as a young man and as a wrestler. I want to thank the Sunkist Kids and the Cyclone Wrestling Club for all the support. Also, I want to thank my Gadson Strong Family and those who have followed and supported me on this journey and who will continue to follow and support me.
All is well; it's all a part of the process. It's the beauty and pain of commitment! Nothing is guaranteed! You have to take what you believe you've earned! If I've learned anything about myself it's that failure will not define me. I'll continue to strive to be better and improve! I'll be back!
No one promised me comfort. To get to where I want to be I know there is going to be failure, struggle, discomfort & pain. I must embrace it! I will embrace it!
Kyven Gadson
BeRARE
GodIsGreat
GadsonStrong