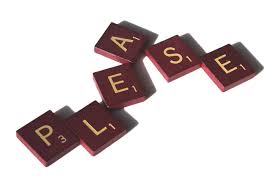 *If you're reading this... Congratulations, you're alive. If that's not something to smile about, then I don't know what is. - Chad Sugg*
Today, I want to ask you all to take a P.L.E.A.S.E. pill. This pill should be taken daily or more than one a day as needed. The P.L.E.A.S.E. pill is a proprietary blend of elements that will aide you in navigating through life's uncertainties and empower you to live a life of purpose and meaning. Side effects: the risk of discovering your own greatness and enjoyment of a fulfilling life.
Passion - Find your passion and your WHY? In doing so, understand that success is a criteria you get to define and set. I've come to recognize that the most successful and happy people have a passion and a pleasure in getting to do what they love everyday. Once you find what that passion is and know your WHY don't let anything detour you in your quest to "catch" your own happiness.
Live - When I say live I don't mean just to breathe and exist. I want you to live in the moment. Get rid of distractions (such as toxic influencers, regrets, and negative self-talk) and the external noise that hinders you from being present. Be alive!
Embrace - Embrace the uncertainties of life. None of us is promised a tomorrow - which is why it is so important to have your passion, to live your WHY, and to embrace each day because we never know when it will be our last.
Attitude - Your attitude is your everything. It can carry you over that mountain or it can sink you in that valley. Don't let negative energy hold you back and hinder you from living and embracing your passion. Life is all about your decisions. It's the little things that make a big difference. Keep your attitude on the right path and it will lead you to your greatness!
Smile - This is one of the things I love to do most. I love smiling and laughing. It sounds so simple, but time and time again (I'm not innocent), we let external factors control our happiness. Like I said earlier, your attitude is your everything. Let your smile be the reason someone else smiles. I also love helping other people smile. Your smile is your gift to the world. Don't be stingy with it. Which leads me to the last ingredient of this potent and highly effective P.L.E.A.S.E. pill.
Engage - Engage and encourage the people around you. Make a difference in the lives of the people you see everyday or even a stranger by simply taking your medicine, PLEASE.
If you approach your day having taken this medicine as prescribed you will be able to appreciate that it's the little things that make a big difference. It's the people that smile at you. It's the person that sees you're having a tough day and provides you that little bit of encouragement that helps to push you through the day.
Understand that even with these compounds, life won't be easy or without difficulties. You will have to get out of your comfort zone and push yourself to find your success and happiness. Along the way, you will recognize the innate quality of GREATNESS that has existed inside you this whole time. You just needed to discover it!
The best thing about this antidote is that it doesn't cost you any money. So, as you finish reading I ask you to PLEASE, pass this along as that little piece of encouragement that could help someone through their day!
Be Blessed,
Over and Out. Kyven Gadson
-- www.Gadsonstrong.com Gadson Strong, LLC. Cyclone Wrestling Club, Senior Level Athlete 2016 Olympic Hopeful
RumblingToRio
BeRARE